You are here:
Wiki
>
start
>
usertrack
>
areainfo
>
cardiffvog
---
Cardiff Vale of Glamorgan
Wales and Borders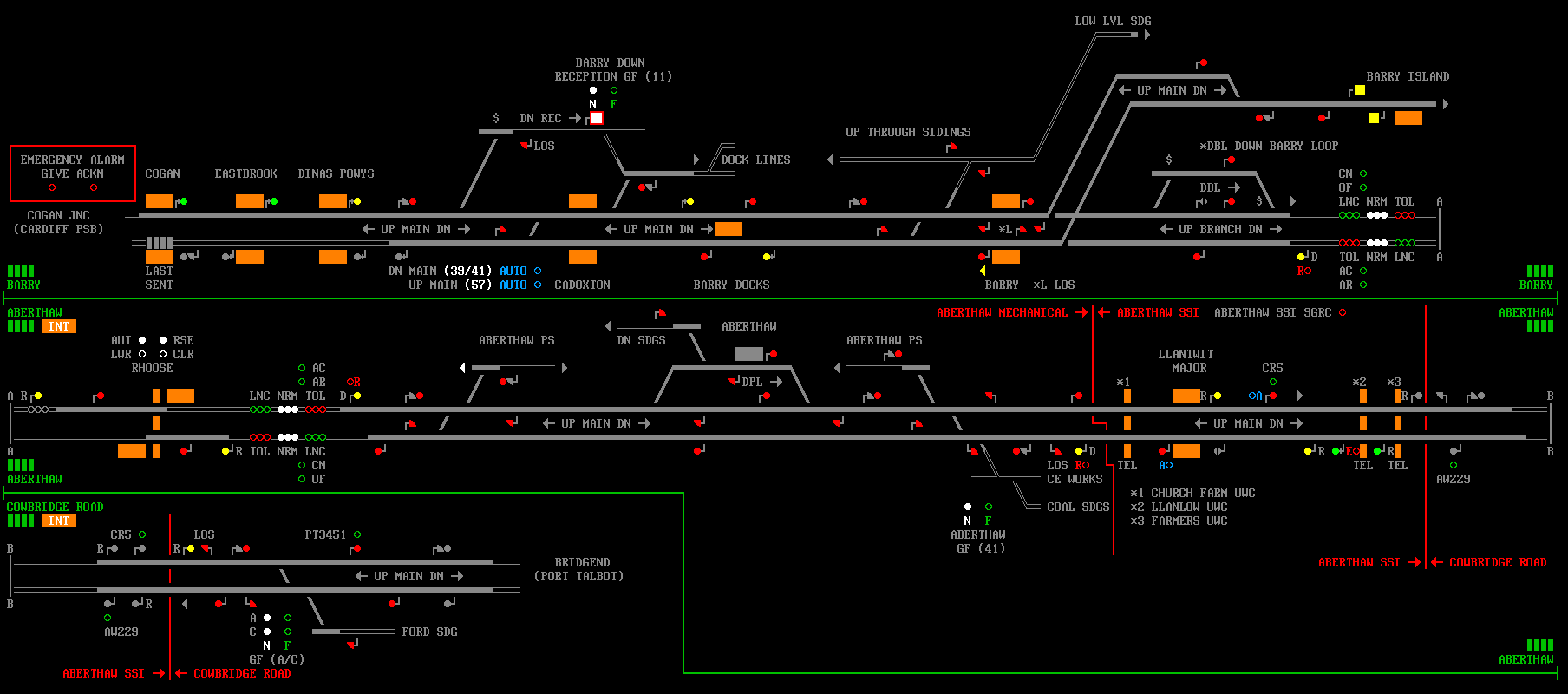 Introduction
The smallest of the Cardiff simulations, Vale of Glamorgan puts you in charge of the southern loop between Cardiff and Bridgend. The route forms part of the southern end of the 'Valleys' network, so the area is busy with local passenger services. The area also sees a reasonable amount of freight, primarily to Aberthaw Power Station, but also to the Docks and other sidings at Aberthaw and Cowbridge Road.
The area is simulated as it was prior to the line's 2013 resignalling, which saw control transfer to Cardiff ROC.
Cardiff Vale of Glamorgan is a payware simulation- to play beyond a short demo period requires the purchase of a license from the Products area .
Cardiff Vale of Glamorgan user manual
Multiplay and Chaining
Features
Absolute Block representation where applicable
Relatively simple traffic pattern
Ability to show interlocking boundaries
Accurate simulation of Western Region auto buttons
Difficulty
Passenger- Low
Freight- Low
Layout Complexity- Low
Overall- Low
Credits
Developed by Karl Latham
---
Last edited by Steamer on 30/06/2020 at 17:29