You are here:
Wiki
>
start
>
usertrack
>
areainfo
>
royston
---
Royston
Eastern Region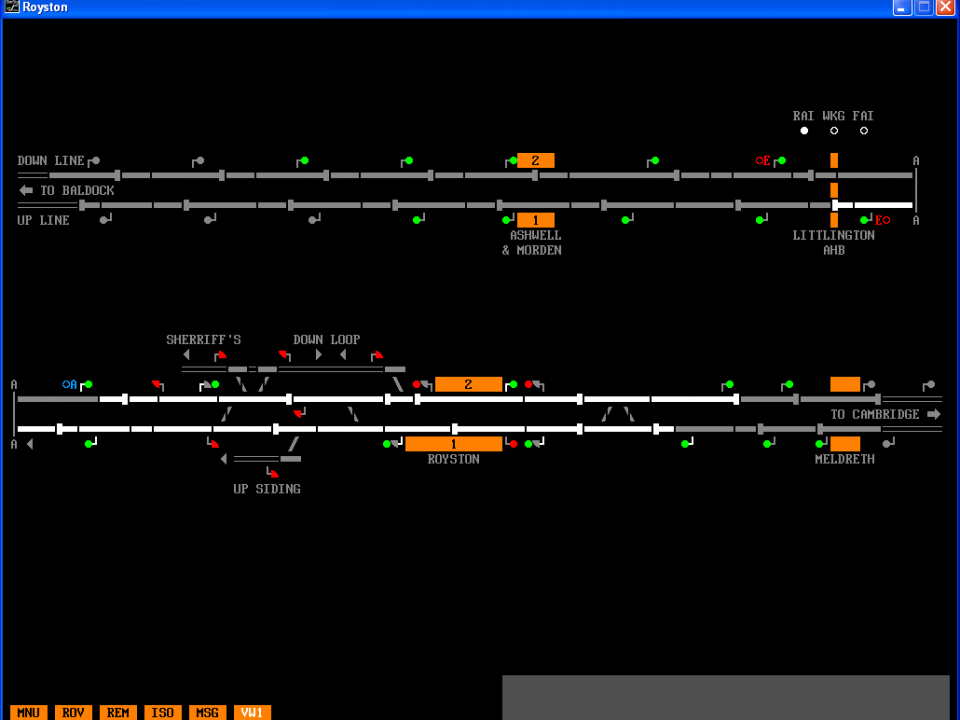 Introduction
Royston is the perfect simulation for beginners to SimSig. This area is controlled by King's Cross signalbox, but due to space reasons, it was unable to be included on that simulation. Here is that missing section in its entirety - and can be linked to King's Cross.
The simulation covers Royston station and the associated sidings as they were in the late 1970s and early 1980s. Most of the sidings have gone though the main signalling remains unchanged. It extends south to just before Baldock (where SimSig King's Cross takes over) and north towards Shepreth, but both these sections are all automatic signals.
Royston is currently free to download and play, although Donations are gratefully received.
Multiplay and Chaining
Key Features
Through and terminating trains

Simple to operate
Difficulty Rating
Passenger traffic - medium

Freight traffic - low

Layout complexity - low

Overall - low
Operational Tutorial
This is an initial attempt at a Royston Tutorial intended to help people new to SimSig, but more importantly new to signalling, to get started operating their first simulation.

Credits
Simulation written by Clive Feather
---
Last edited by Steamer on 26/04/2017 at 18:48