You are here:
Wiki
>
start
>
usertrack
>
areainfo
>
penzance
---
Penzance
Western Region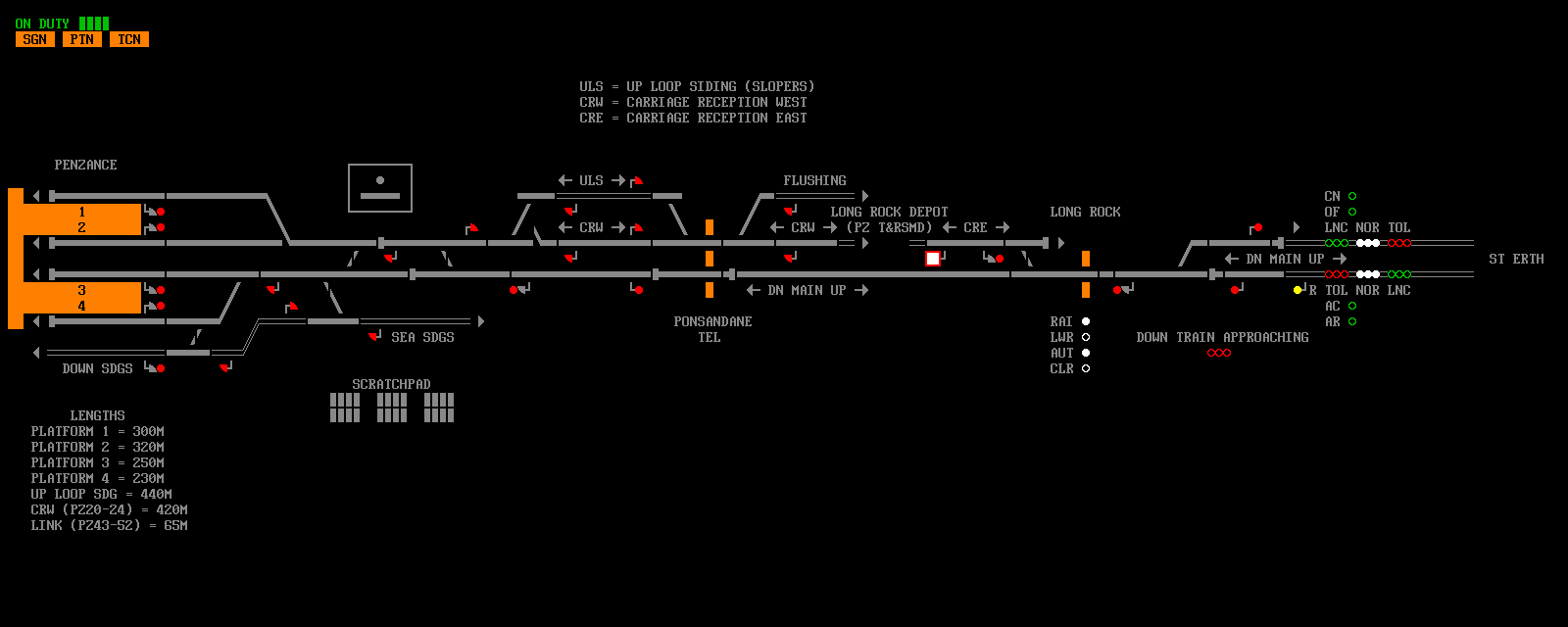 Introduction
Located at the south west tip of Cornwall, Penzance is the terminus of the Great Western main line from London Paddington. Sat on the sea front, Penzance signal box controls the four-platform terminus, access to Long Rock depot, and a single CCTV level crossing.
Traffic consists of inter-city services to London (including a sleeper service), a small amount of cross-country traffic from Birmingham and the north east, and regional services to Plymouth. Long Rock also maintains stock used on several of the branch lines within Cornwall, which will leave and arrive each morning and evening.
One of the smallest SimSig simulations, this is an ideal simulation for a beginner, or anyone wanting a quiet shift.
Penzance is a Payware simulation- to play beyond a short demo period requires the purchase of a license from the Products area .
Multiplay and Chaining
Key Features
Terminus working
Absolute Block working to St Erth
Difficulty Rating
Passenger- Low
Freight- None
Layout Complexity- Low
Overall- Low
Credits
Simulation developed by Stephen Fulcher
---
Last edited by Steamer on 25/10/2020 at 11:27