You are here:
Wiki
>
start
>
usertrack
>
areainfo
>
wembleysub
---
Wembley Suburban
London Midland Region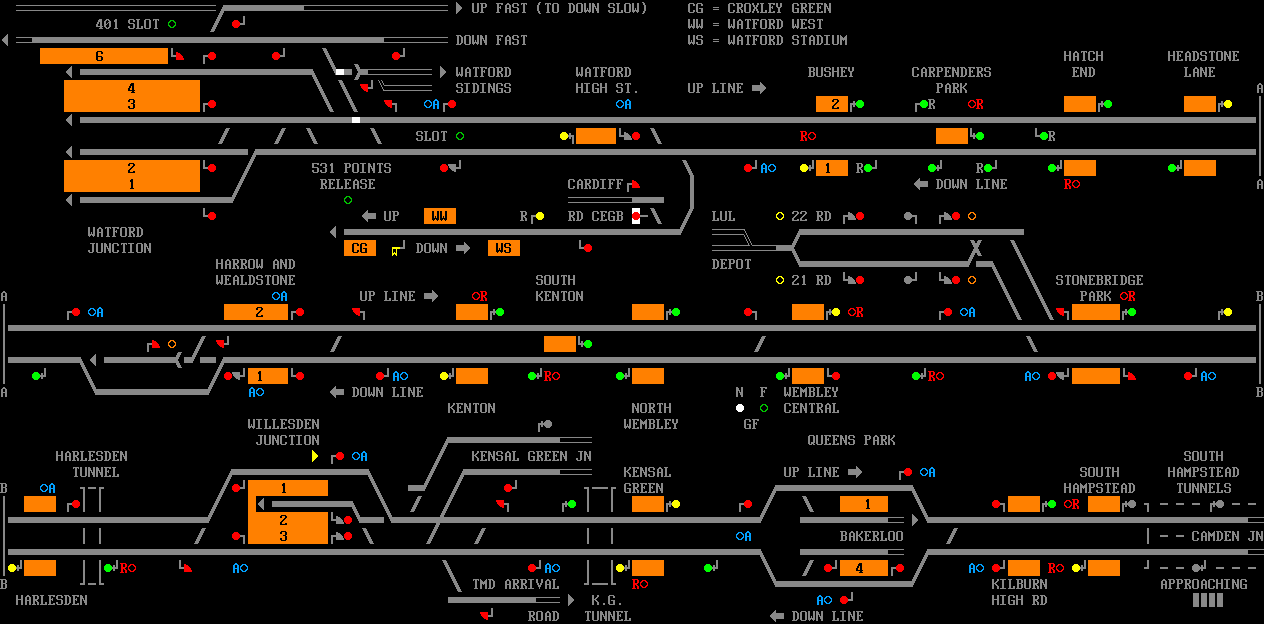 Introduction
Welcome to Wembley Suburban! Just like the real box, this simulation controls 15 miles of the 'Watford DC' lines from just outside London Euston to their terminus at Watford Junction. These lines run parallel to the West Coast Main Line for much of the way, which is controlled by the box's 'big brother', Wembley Mainline. A rather more unusual feature of the area is that, between Queens Park and Harrow & Wealdstone, the track is shared with the Bakerloo London Underground line. This results in a very intensive service on the southern end of the line, but the small control area makes it suitable for beginners. There is also the option to include the Croxley Green branch, allowing the use of historical timetables.
Wembley Suburban is currently free to download and play, although Donations are gratefully received.
Multiplay and Chaining
Key Features
Control of London Underground traffic
Intensive passenger service
Two eras simulated- before and after closure of the Croxley Green branch.
Difficulty Rating
Passenger- Medium
Freight- None
Layout Complexity- Low
Overall- Low
Credits
(Taken from the manual)
As ever, my thanks to Geoff and Mike for teaching me how to write simulations, to all the people who provided information, and to the beta testers.
-Clive Feather, simulation developer
---
Last edited by Steamer on 03/01/2021 at 14:06