You are here:
Wiki
>
start
>
meets
>
170318Sheffield
---
March2017
The Banker's Draft, Sheffield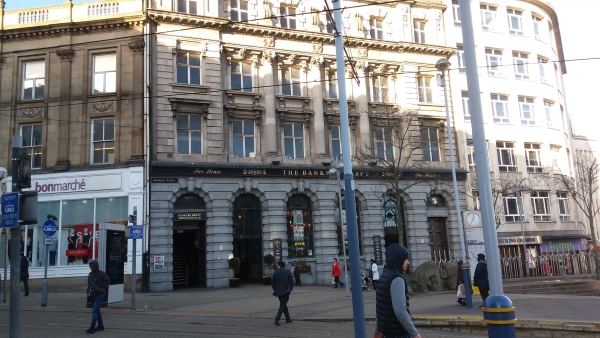 Basic Details
Those wishing to attend are asked to fill in a Google Docs form . A list of those attending can be seen as a Google Docs spreadsheet .
How To Get There
Train
Sheffield is a major rail hub. A direct service is available from London on the Midland Main Line, provided by East Midlands Trains . The station is also on the NE/SW axis of CrossCountry Trains , so direct trains serve Sheffield from various parts of the country. Lots of local services mean access from large parts of the North West, North East and East Midlands is also easy. The pub is about 10 minutes walking distance from the railway station main entrance. The route can be found from Google Maps .
Rail travellers heading to the event can also sample the Sheffield Supertram between the station and the venue, just head over the footbridge to the Station stop, board any tram bound for Middlewood, Malin Bridge or the Cathedral and alight at Castle Square (2nd stop), as the stop is directly outside the Bankers Draft. Tickets are purchased from the Conductor on the tram. Free travel is available to those holding an older person's bus pass subject to the usual restrictions on the hours of use. You can also get Plusbus with your rail ticket which is valid on Supertram as well as all local buses.
Car
There is no parking at the pub itself. However, there is a large NCP multi-storey Car Park less than 5 minutes walk from the venue at Hartshead Square which is open from 06:30 to 22:00 on Saturdays. If you're staying overnight then your hotel or B&B might have parking.
Facilities and Venue Details
Food
Food is not being provided at this meet, but The Bankers Draft is a Wetherspoons house and has the usual bar menu available which can be viewed on their website .
Drink
The usual comprehensive Wetherspoons offering.
The Bankers Draft are offering a free drink to all attending. This can be chosen from the following range of drinks. Any hot drink, any medium draught soft drink (pepsi, diet pepsi, lemonade, pepsi max), medium glass of OJ, Apple juice, cranberry juice, Pint of House lager (Carlsberg), Pint of house cider (draught Magners), Pint of John Smiths OR any traditional ale, medium glass draught wine.
WiFi
A private WiFi network will be set up for the meet laptops to connect with each other but not for internet access. WiFi access to the internet is available through the pub system.
Room Layout
The Bankers Draft has a ground floor bar with a Mezzanine bar upstairs which can be accessed from the ground floor or through its own entrance. On the floor above the Mezzanine bar is a meeting room which has been allocated for our use. Food is not served in the meeting room but a table will be reserved in the Mezzanine bar for our use for eating and socialising.
The Meet
Times
Those with laptops for use by the SimSig public, please arrive by 11:30 to set up. If you are fetching your laptop you are advised to set up a separate User Account for the meet so that your personal information and data cannot be accessed. There will be someone at the meet (fingers crossed) who will be able to grant temporary licences if anyone's machine does not have a licence for a sim that is to be used for multiplay and chaining.
Those without laptops, please wait until noon when (hopefully) everything will be ready.
Entrance Fee
There will be no entrance fee for this meet. However, If you are going to attend, could you please fill in the Google Form as indicated at the head of this article.
What's Included
Shared access to multiplayer simulations. Free drink if your name was on the sign-up sheet by Wednesday 15th. March.
Where To Stay
There is accommodation of all standards available in Sheffield from 4* and 5* hotels to b&b accomodation.
Please offer other recommendations if you know of suitable accommodation.
Friday night
Please offer recommendations. Previous years have included a meal followed by drinks at one or more local pubs for those arriving before the meet.
It has been suggested that those arriving on the Friday evening may wish to meet and have a pint at The Sheffield Tap (the venue we could not book). It is on the station, so beer and trains. What more could you want?
Saturday night
Many of those attending went on to partake of a curry after the end of the meet. Photos of that will appear here once the Wiki technology allows pictures to be uploaded
Sunday
There is no visit arranged to date.
Over the Whole Weekend
Although it may not be of interest to SimSiggers, Sheffield Beer Week is taking place at the time of the meet. More details can be found here .
What Actually Happened
Karl Latham (Headshot 119) released his Cardiff, Valleys and Vale of Glamorgan simulations to coincide with the meet. Release versions of these sims were chained. As a bonus for those attending the meet, Karl also added a pre-release version of the Newport simulation to the chain. While operation of the sims was challenging, it is only fair to say that participants had equal difficulty with the pronunciation of many of the locations.
Karl took these photographs at the meet: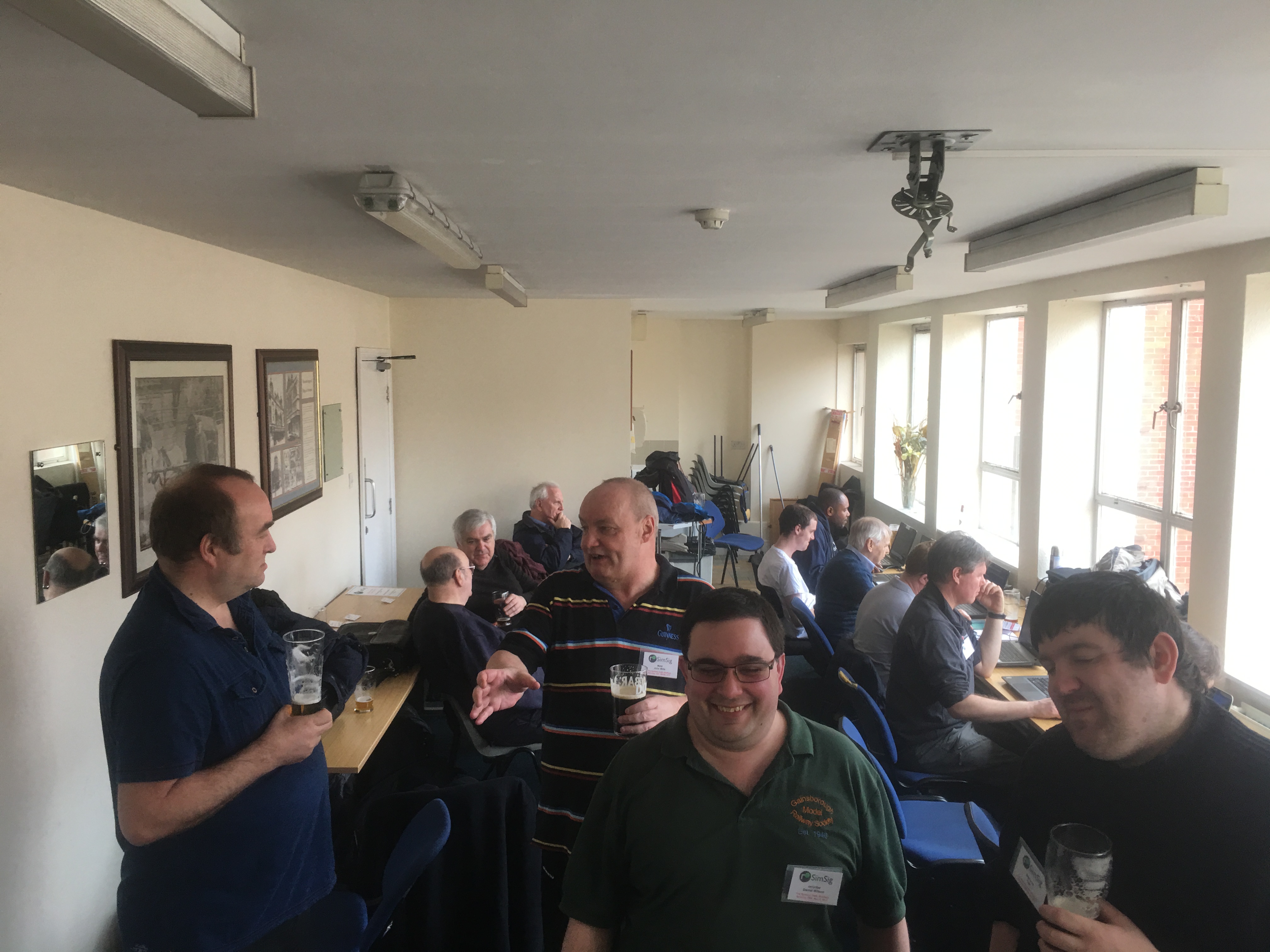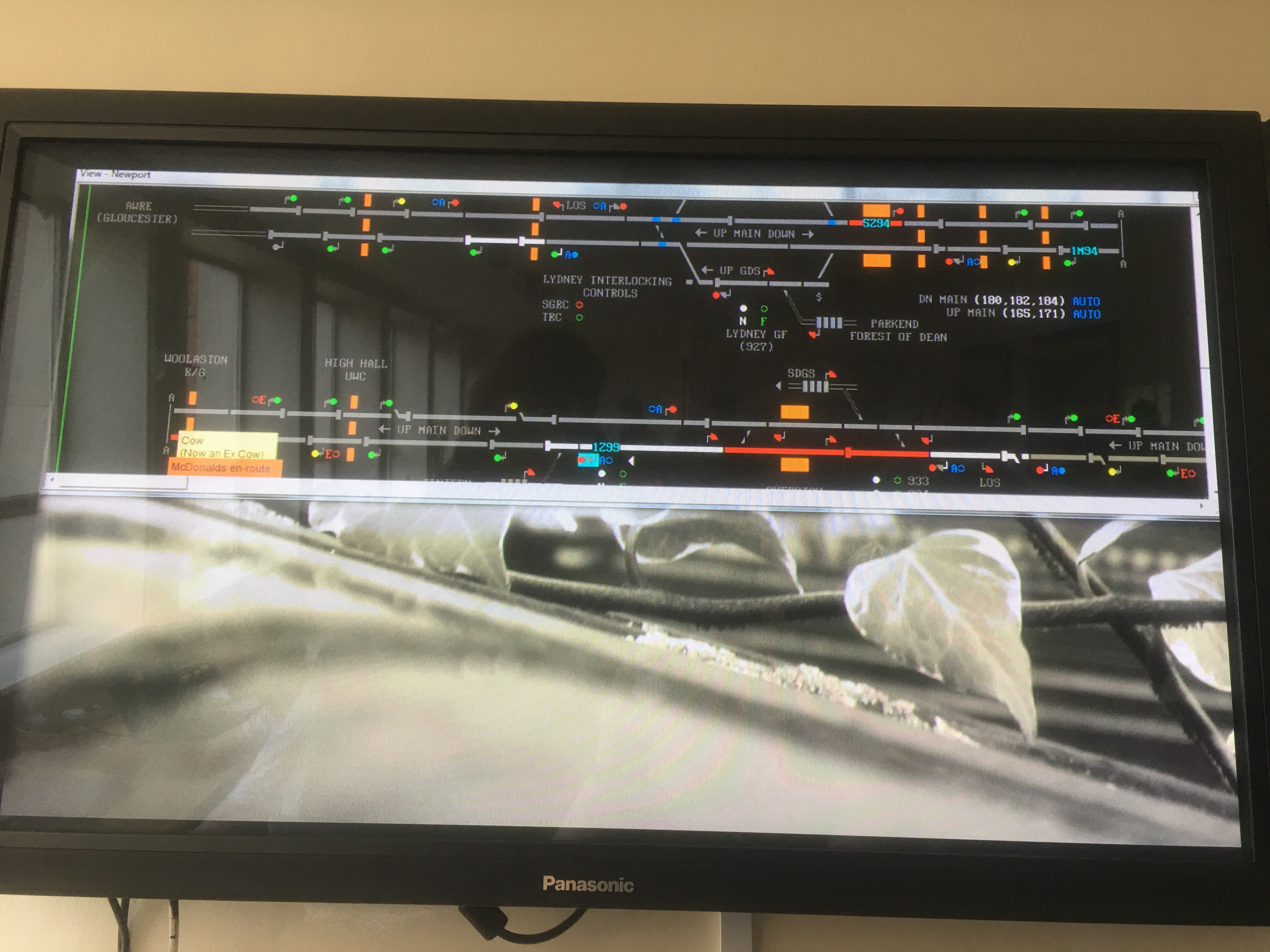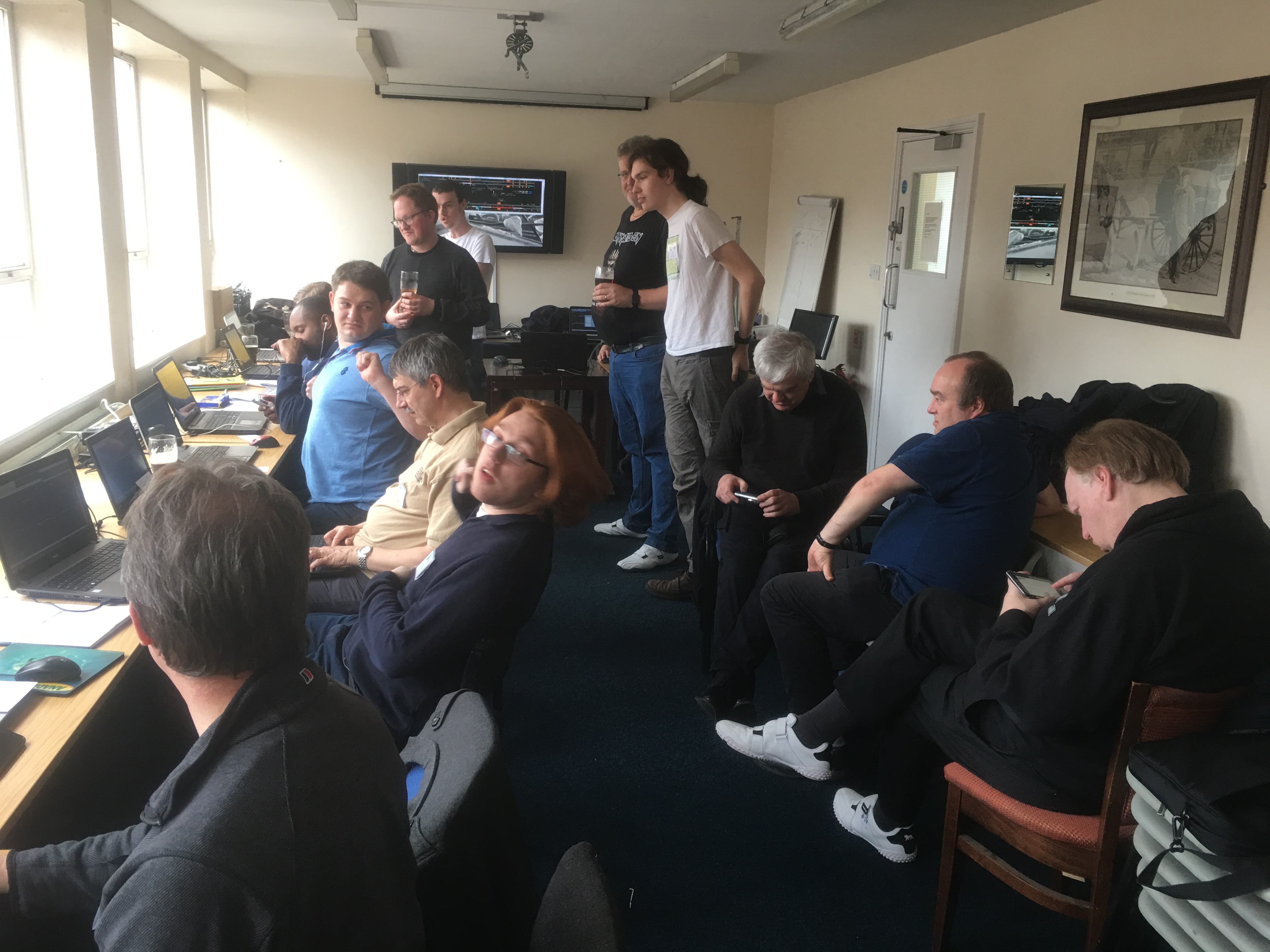 After the meet the usual curry ceremony took place where Karl found these guilty parties: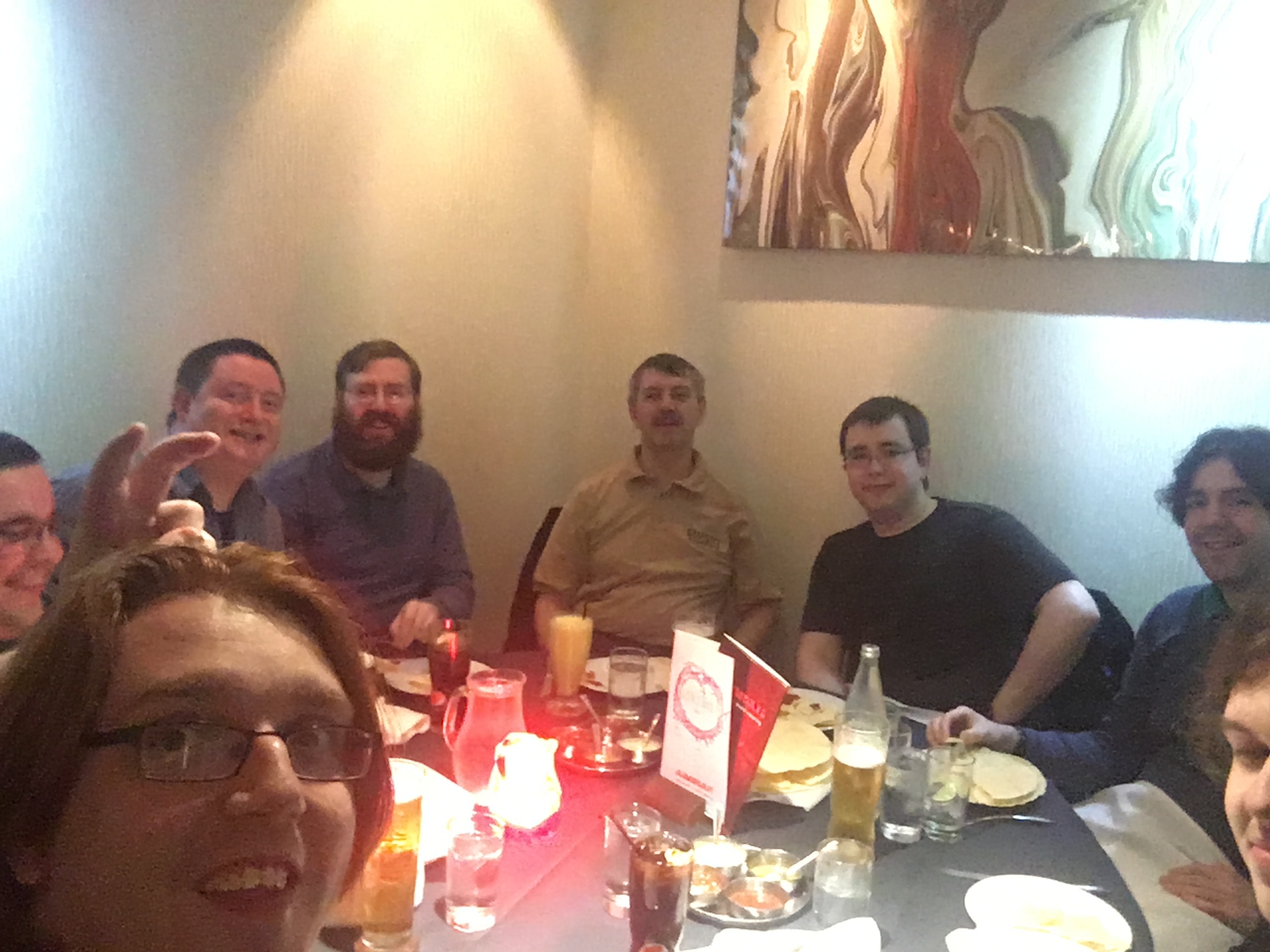 ---
Last edited by postal on 19/11/2018 at 15:21