You are here:
Wiki
>
start
>
usertrack
>
shop
---
SimSig Shop
The SimSig shop can be used to make donations to SimSig to help the upkeep of this site and as a way of thanking the developer for making specific Sims.
The shop is also where you purchase licenses for the payware simulations.
To use the shop you should first select the simulation you want to purchase the license for and add it to the checkout basket.
Complete price list .
Once you have filled the basket with everything you want to purchase (or donate to) click on the "proceed to checkout" button.
This takes you to the Checkout screen where you can insert any discount code that maybe applicable (these are for special promotions run from time to time).

Though the system is set up for Paypal, you do not normally need a Paypal account to pay for your purchases. Clicking on Finish will take you to the payment screen where you have the option of entering your card details or using your Paypal account.
Some users have reported that they are not offered the pay by card option. Reported reasons for this include that it's dependant on where PayPal thinks you are in the world (it does not allow card payments from some countries). The Browser you are using - try using a different one, Chrome appears to be particularly problematic.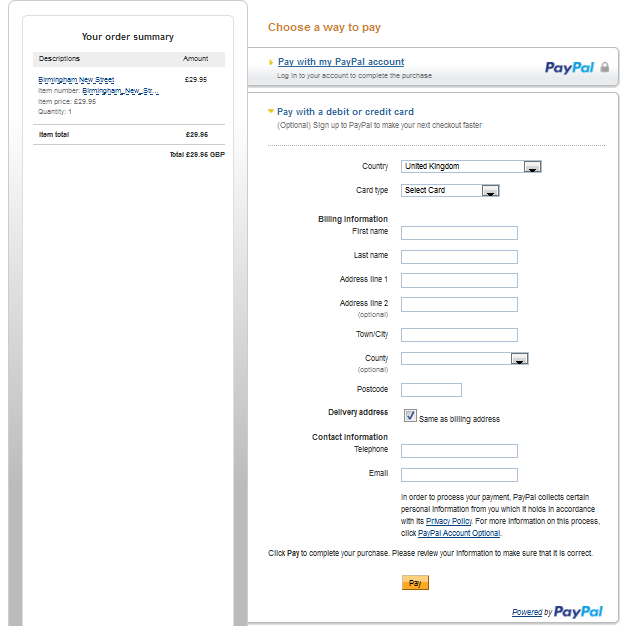 ---
Last edited by Peter Bennet on 10/08/2021 at 19:17