You are here:
Wiki
>
start
>
usertrack
>
areainfo
>
coventry
---
Coventry
London Midland Region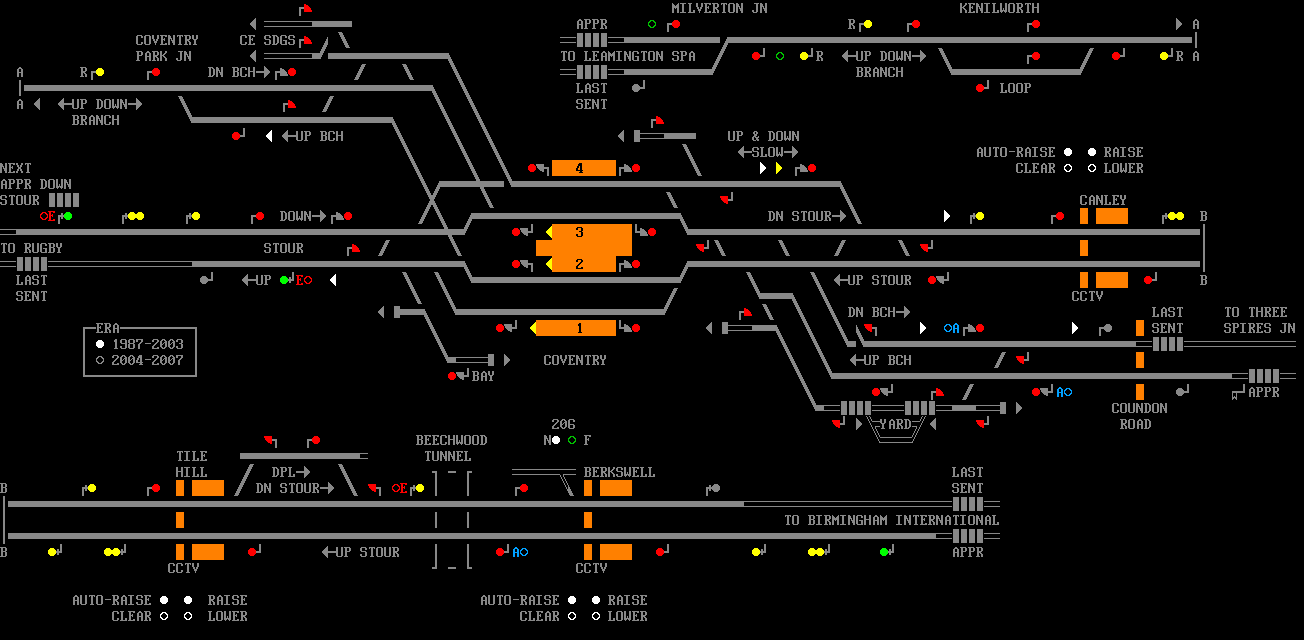 Introduction
Opened as part of the West Coast Modernisation Scheme in 1962, Coventry PSB controls the line from just south of Birmingham International, through Coventry station to a point 2 miles south of it. The box also controls the single line to Leamington, and the junction with the branch to Nuneaton. Although the control area is small, the signaller is kept busy by 16 passenger trains each hour for most of the day, plus freight workings. However, the small area, plus the lack of level crossings in the modern era, makes this an excellent simulation for newcomers moving on from Royston.
Coventry is a Payware simulation- to play beyond a short demo period requires the purchase of a license from the Shop .
Multiplay and Chaining
Key Features
Two eras simulated- 1987-2003 and 2003-2007.
Busy passenger service, mixing local stoppers and expresses
Single line regulation
Difficulty Rating

Passenger- Medium
Freight- Medium/Low
Layout Complexity- Medium/Low
Overall- Medium/Low
---
Last edited by Steamer on 29/03/2019 at 20:44