You are here:
Wiki
>
start
>
usertrack
>
areainfo
>
lancing
---
SimSig Lancing
Southern Region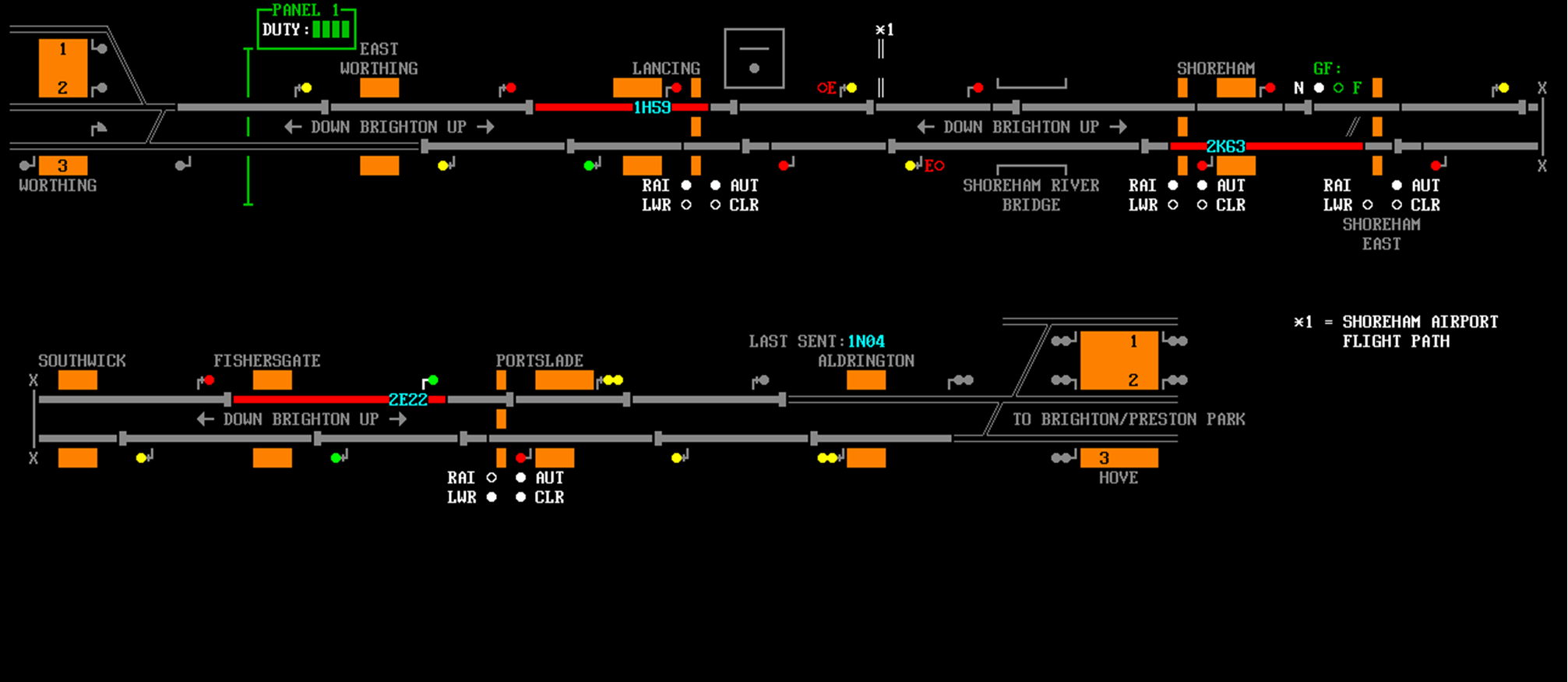 Introduction
The Lancing simulation covers panel 1 of the real Lancing signalbox, and controls the 6 miles of Coastway West line from Worthing to Hove. Unlike other simulations, your job is simply to control the 4 level crossings on the line. If this sounds easy, bear in mind that in a typical hour there are 12 trains passing through the control area. Shoreham ground frame is also included.
Lancing is currently free to download and play, although Donations are gratefully received.
Multiplay and Chaining
Suitable for 1 person operation.
Clients may join, but there are no separate workstations.
Key Features
Simulates one control switch routesetting.
Separate entry points for each platform at Worthing and Hove.
Difficulty rating
Passenger- Medium
Freight- None
Layout complexity- Low
Overall- Low
Credits
(Taken from the manual)
I would like to thank the following people, in no particular order, without whose help and patience, this simulation would not have been possible:
Thanks to Geoff Mayo for creating SimSig and allowing me to become part of the development team, Noel Young for preparing the default TTs, and the (very) testing team Neil Brady, Howard Potter, Chris Lord, Andy Greenland, Dave McCormick, Noel Young, Matt Cooper, Ben Woodward, James Nelhams and Daniel Wilson.
The staff at Lancing signal box for allowing me access to their place of work and putting up with numerous questions, and anybody else I have missed out.
-Paul Curran
---
Last edited by Steamer on 27/04/2017 at 16:41